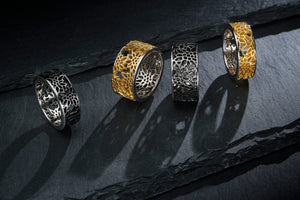 Swiss Edelweiss: New jewellery!
Swiss Rocks: New jewellery!
Testimonials
A great story! I was in your shop and I fell in love with your Swiss Edelweiss rings! Back home, I quickly showed your catalogue to my husband. He looks at it carefully and says: "What would you think of buying Swiss Edelweiss wedding rings for our 16th wedding anniversary? With my left hand, hidden behind my back, I hand him the two rings in their little wooden box. He was overwhelmed! Since then, the emblem of our love, the Edelweiss, has adorned our ring fingers and embellished our union! Thank you Gexist!

Véronique C.
It's always a pleasure to see that there is a little Gexist parcel in the letterbox!

Julie
Awesome! The ring is just... MAGNIFICENT!!! Many thanks again

Tania
I have received the 3 jewels, they are beautiful !!!! I love them, thank you very much!

Cynthia C.
Superb! I just bought some this weekend!

Tasmine M.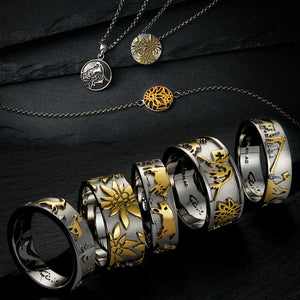 SWISS EDELWEISS
This Swiss Edelweiss collection will transport you by the refinement of these new cuttings all in fineness and detail. Several designers have collaborated on this collection. They were inspired by the elements of our alps, fauna, flora and in the Swiss tradition.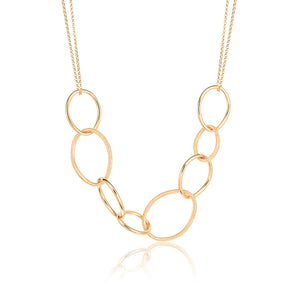 MAGIC GOLD
A collection of small, easy-to-wear gold-plated jewellery (925 silver). This collection is inspired by trips to the four corners of the globe. Original and timeless jewellery creations that stand out for their elegant ethnic and art deco mix. Magic gold is a fine line that will bring a feminine touch to your own style!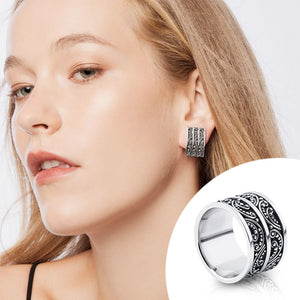 CHARMED
New stock !
Gexist offers a fine selection of rings, earrings, necklaces and pendants in sterling silver and gold plated, inspired by nature, ethno and contemporary trends. These stunning designs are the perfect gifts to make yourself happy and the person you love.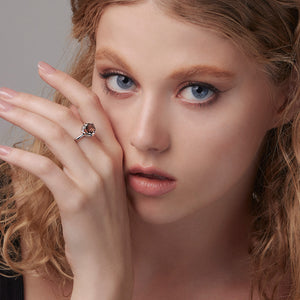 SWISS ROCKS
Jewelry in 925 Sterling Silver and Swiss stones with certificate of origin authenticating (authenticity) the Swiss provenance of these minerals. Pure rock crystals and smoky quartz give this noble jewel all its brilliance and beauty, each stone being unique.